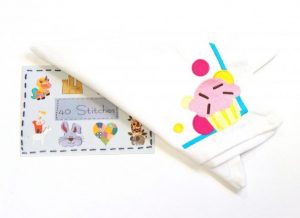 I have a small business for machine embroidery and am often making t-shirts for kids and adults, but am limited as to the size of my design by the frame size of my embroidery machine. I would like to explore ways to extend the size of the design to make the t-shirt more attractive using alternative methods (paint, re-framing, etc.).
This gap is perfect for my project because it is something that I think about almost daily and have hoped to solve. It is also something that the other members of my cooperative store have noticed and we have discussed it.
My extensive experience with machine embroidery, combined with other talents such as patchwork, quilting, free motion embroidery and fabric painting should allow me to find at least one suitable solution to this.
The solution I envision is not so much about a single perfect design, but more about redifining the process by which the t-shirts are decorated.